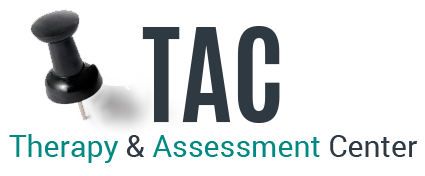 Mission Statement
Our mission is to promote individualized care in a faith-based
and supportive environment. TAC is a place where people can come
to appreciate the uniqueness of their personalities and work towards
personal growth and healing. TAC promotes a holistic approach in the
service of Individual and Family therapy. In addition, TAC provides a
variety of Psychological Assessment services to meet your needs. TAC offers
ADHD, Dyslexia, Autism, Learning Disorder, Personality, and Disability
Testing. TAC also has contract therapists who are specialized in Trauma
Techniques, EMDR, Cognitive Processing Therapy and Play Therapy. We are
passionate about building individualized plans for each client.
Counseling Services for all ages
Psychological Evaluations
Individualized Care
Resources
Faith Based Environment
Autism Testing using the ADOS
Learning Disorders and Dyslexia
ADHD Evaluations
Therapeutic Evaluations
Career Testing
Cognitive Behavioral Therapy (CBT)
Behavioral Modification
Cognitive Processing Therapy
Play Therapy and PCIT Education
EMDR Therapy